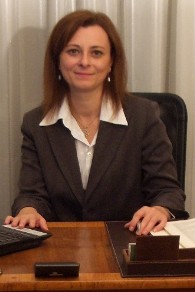 Avv. Chiara Rabbito
Chiara Rabbito is a lawyer in Bologna since 2004 and since 2008 she is the owner of the Rabbito Law Firm.
She graduated with highest final mark at the University of Bologna and served as Assistant Professor of "Philosophy of Law" and "Legal Informatics".
At the University of Bologna she received also the Master Degree of "Law in New Technologies" and the PhD in "Computer Science Law and Computer Forensic" with a thesis on digitalization of the Public Authorities.
She publishes on regular basis articles and scientific paper about "Law of new technologies", "Privacy" and "Digital healthcare".
As part of her academic activity, from 2008 to 2011 she has been a lecturer in the workshop "e-Health: Networks and Technologies for Healthcare", organized by the University of Bologna.
She is National Coordinator of the "Security and Privacy" Research Group of SIT – Italian Society of Telemedicine and Healthcare and is a member of the SIT Technical Assistance Committee.
She is also the Emilia Romagna section secretary for Digital SIT and member of the HLAB – HEALTH and HEALTHCARE GTechnology Foundation Expert Committee.
She is referee for the specialised magazine "e-Health. Innovation and Technology in the Hospital" edited by Edisef and the magazine "Il Documento digitale" by Lex et Ars.